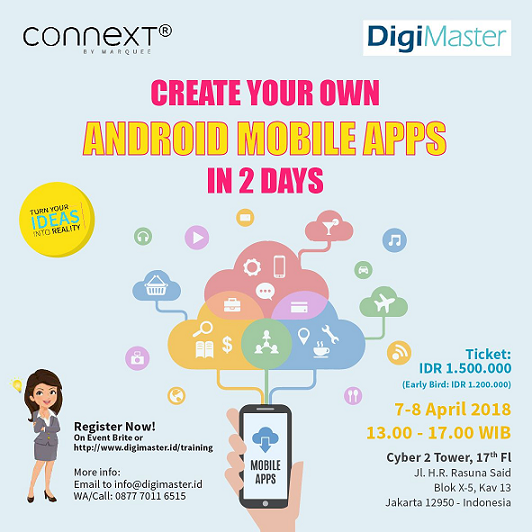 Create Your Own Mobile Apps – Workshop

DigiMaster is an IT based company. Their start-up company journey start in 2016. Althought they are relatively a new company, founders and partners have more than 20 years experiences in IT Industries.
It's difficult to find partners who have deep understanding in tecnical IT issues that in line with understanding in business aspects. Helping clients to build great IT solutions, and achieving the client objective is the goal.
We believe that a product or application should be built with passion. It must also be easy to use and great user experience It requires collaborative teams, that has passions and driven by technological skills.
This is private session class with 10 persons maximum capacity, the session was held for 2 days at Connext