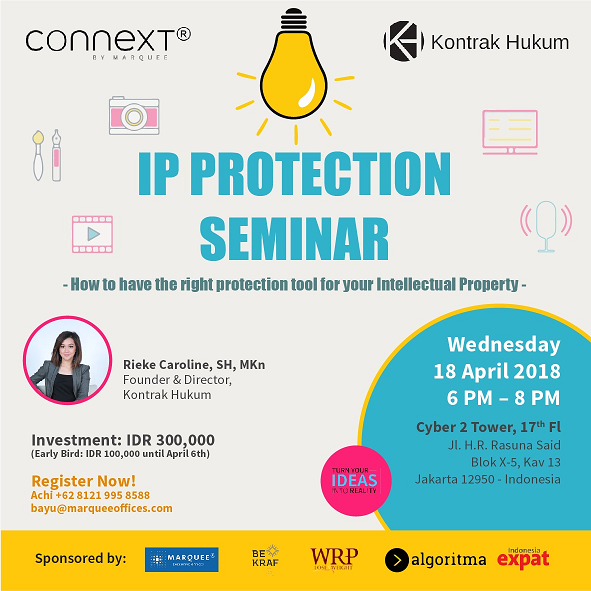 IP PROTECTION SEMINAR
Having an IP Protection means having protection for all your hard work.
We surely don't want anyone to carelessly misused our inventions and creative creations.
Therefore, Intellectual Property Protection such as patents, copyrights, and trademarks will give you a big advantage to help you protect your creativity.
So come and join us in our IP Protection Seminar to make sure you have the right protection tool for your Intellectual Property!
Speaker:
Rieke Caroline (Founder, Kontrak Hukum)
Event Details:
Date      : Wednesday, April 18th, 2018
Venue  : Connext Coworking Space
Cyber 2 Tower, 17h Floor
Ticket Fee: IDR 300,000 (EARLY BIRD IDR 100,000 until April 6th, 2018)
including free flow coffee tea, and snack
Register Now!
RSVP: Achi +62 812-1995-8588
achi@connext.co.id