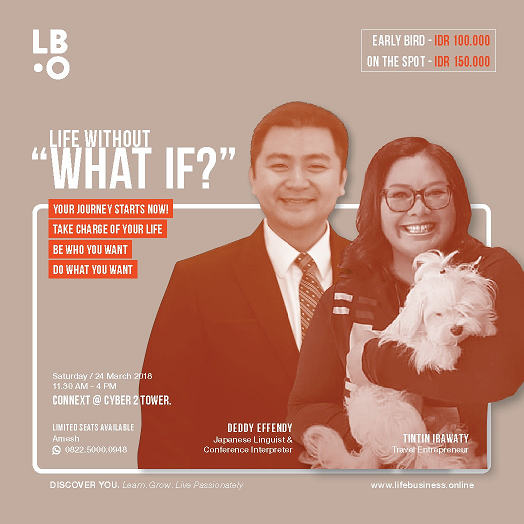 Invited people who are doing business or want to start to be a business people. Lifebusiness.online will help you get to know what kind of business may suite on your passion and personality.
With more than 30 persons attendees, event start and the participants was very attractive.
Life Without "What If?"
How to Take Charge in Your Life, to be Who You Want and do What You Want, Living in a world of "What If?" Can sometimes spur you forward and thrive, but if not properly controlled it often breaks your morale.
This talk show will help you to live life without fear of "What If?" Instead how you can use that to have your own design life.
Speaker:
Deddy Effendy (Japanese Linguist & Conference Intepreter)
Tintin Irawaty (Travel Entrepreneur)